Finding the Subject Matter
Remember the coffee cup wallclock that En Arip wanted to buy in Singapore which was not on sale? It has been a long time that I had not used arcrylic and oil paint; so I plan to make an arcrylic painting by next week... So, while I feel like painting acrcylic, I intend to paint it as a coffee art, and make a clock out of it for En Arip... And maybe, another one with the picture of cakes or chocolate, for myself... Will share with you all once I get all the materials, including those for making the clock...
Yesterday, we went to One Utama Shopping Centre for dinner. While window-shopping, I looked around for interesting cakes and chocolates to be the subjects of my paintings. There were a few cute cakes and chocolates, but I am still searching for some truly good ones for my arcrylic paintings.
As for the coffee painting for En Arip's wall clock, I plan to go to a coffee plantation to shoot some photos of the coffee berries.. hmmmmm.....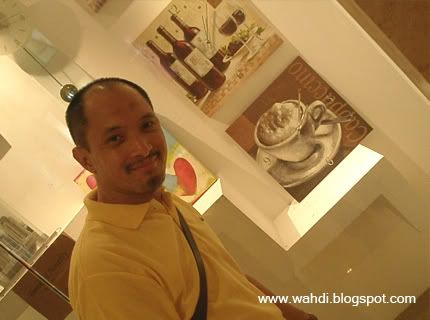 The arcrylic clock that En Arip had wanted to buy, but it was not for sale...




So I plan to make an arcrylic painting just like that one...




As I was surveying for the subject matter, I was papparazied by En Arip...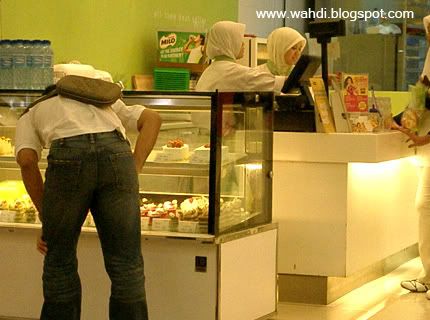 opsss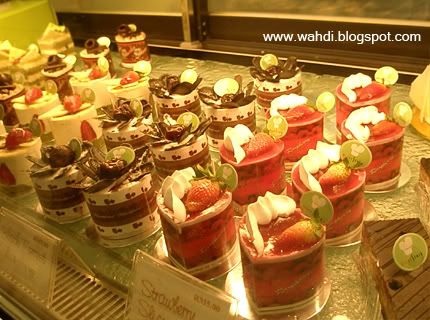 Mini cakes... cute! but not impressive enough to be an object of art...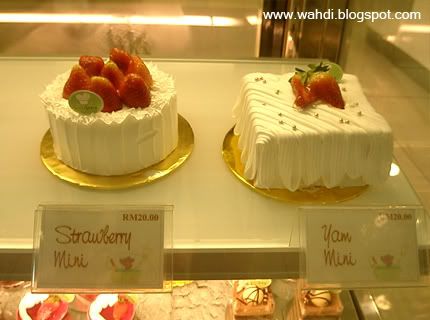 How about this one? i don't think so..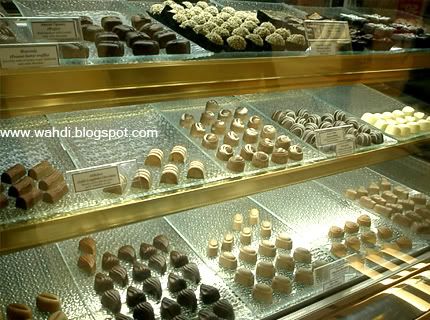 Chocolates...Yummy! Which one is suitable?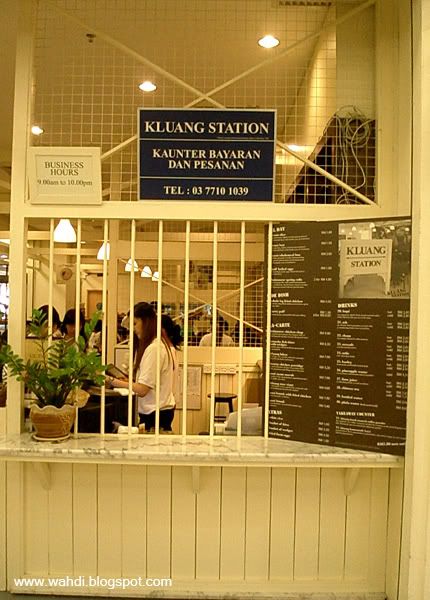 Ending the evening with a drink at Kluang Station...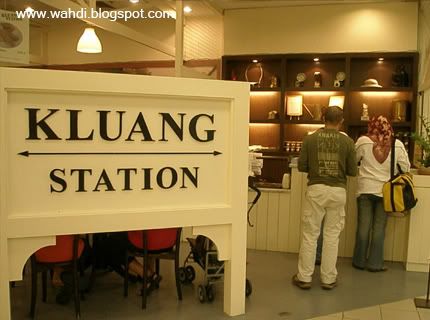 My turn to papparazi En Arip...


I think I need to go to the art supplies shop to get my arcrylic and oil paint by this weekend... I can't wait to dab on the canvas next week!

Labels: art