Blank Canvas Awaiting My Strokes
After work yesterday, I managed to prepare the canvas for my new project, the clock painting for En Arip. It's very simple, as I've said earlier, if you pick up a ready-made one from the shop for a 16" x 24" size, it will cost you somewhere around MYR65. Furthermore, they wouldn't have the size that I want. So, it would be wise to make my own. And as a designer, I get more pleasure making it myself, for complete satisfaction when it is completely done.
It took me just 15 minutes to prepare my canvas.
What you'd need:- two timber strips (MYR7) Cutter, Canvas (MYR5, for half a meter).




Cut the timber strip with a cutter or small saw to the required length.




I use a normal stapler to join the canvas frame. If you want it sturdier, use small nails.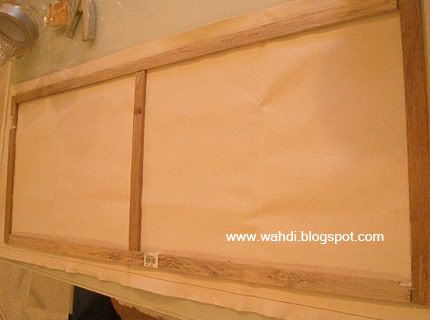 Cut the canvas (belacu) to fit the frame.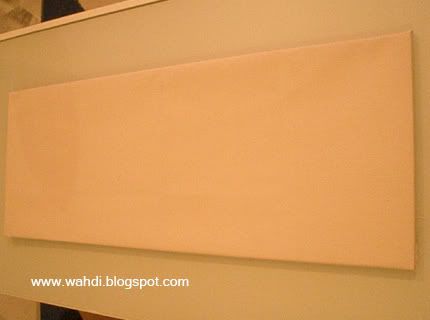 Stapler the canvas to stretch over the frame... There, it's done!.
The total cost for this strech canvas is only MYR13!!


When the stretch canvas is done, what you'd need to do is apply a white undercoat to the canvas.This has to be done on a sunny day, and it'd be better for me to wait for Saturday to do that!

Labels: art