Singapore revisited ( part 3 )
On the second day, the first thing I did was to remind En Arip to make a visit to the Merlion, as it was being refurbished during our last trip. So, En Arip called up his American contact, the seller of the rare, vintage Starbucks bearista bear. This bear series is the first ever produced by Starbucks, and being a limited edition merchandise as other Starbucks items, it went out of circulation a few weeks after launch. This guy started the long and still-running series of Starbucks Bearista Bears... rare, and vintage. En Arip paid a ransom amount to be its new owner!
So, the date was set, 10 AM at the No 1 Fullerton Starbucks, just a short walk from the Merlion. From our Orchard Road hotel, we took the MRT to City Hall, and took a slow stroll to the esplanade, passing its subway shopping mall. We made a stop at the Esplanade - Theatres on the Bay. The stroll didn't feel like a chore because it was lined with rows and rows of interesting shops...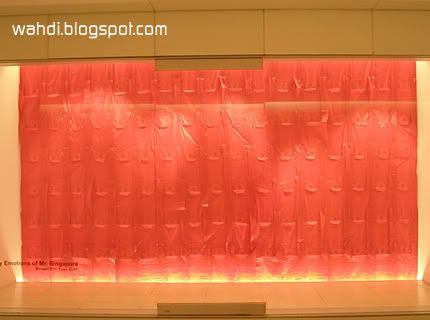 Cantikan display di subway shopping mall ni?, cuba teka apa dia??.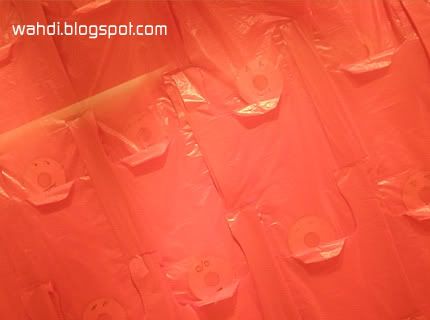 Plastik merah yg di isi CD yer!!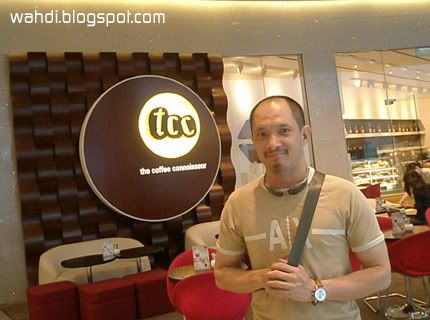 Coffee connoisseur!



As we reached the No 1 Fullerton Starbucks, Frank (En Arip's American contact, an expatriate) had just finished his breakfast... We were late because of the detours (just too many pit-stops at the subway mall!) ;).
Wow!!! The vintage Starbucks Bearista Bear is soooo cute!!! It wears a green barista apron, and unlike its successors, it is slightly smaller in size. Due to its maiden, limited edition issue, not many people were aware of its existence, nor its soon-to-be long legendary persona... Not many people manage to buy them, hence them being catagorized as "rare".

After breakfast (and the transfer of the bear's ownership!), we went on a picture-snapping spree in and around the Merlion and Esplanade - Theatres on the Bay areas. It seems, Singapore will soon be a proud owner of its "Eye on Singapore" mega-giant ferris-wheel! It is still in construction, along with what looks like an open pavillion by the riverside... Can't wait for its completion!

We loitered around Merlion area till about noon, and headed for the Marina Bay to continue our shopping, and to have lunch. This time around, we decided to try one of its foodcourts, since many of their eateries now sport a HALAL sign... The food was not bad, actually!




Kena seberang jambatan dari Esplanade ke Merlion...ilek kena jumpa Frank dulu...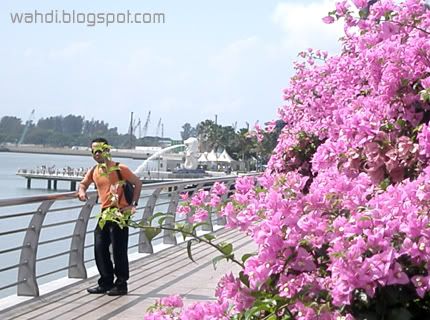 Dengki en arip nih! Kemain Pakcik posing! katanya tak sengaja~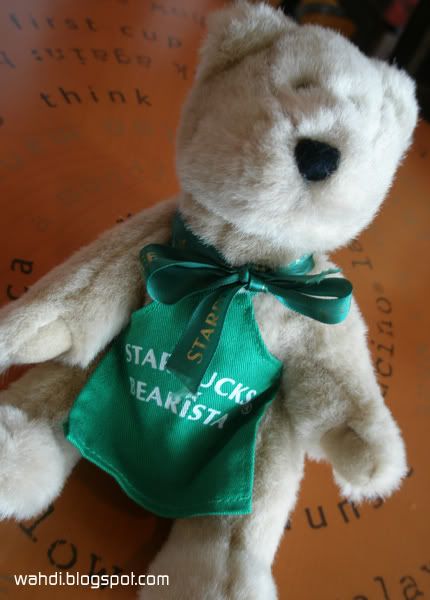 Nilah bear yg dimaksudkan! comelnya!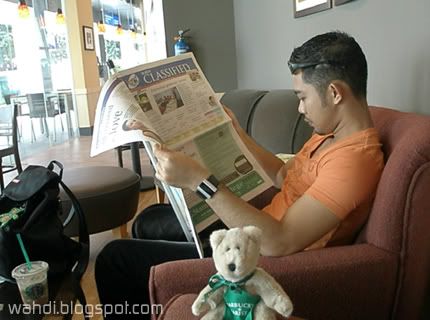 Tak sedar di snappy!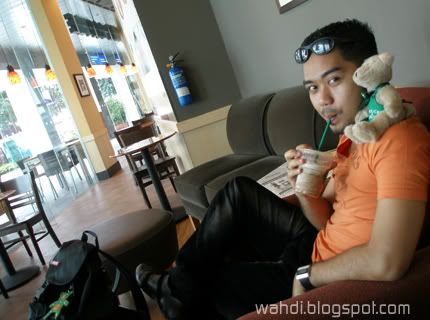 O.klah, pose dgn Vintage bear.





Jadi milik En Arip dah bear nih...





Eye on Singapore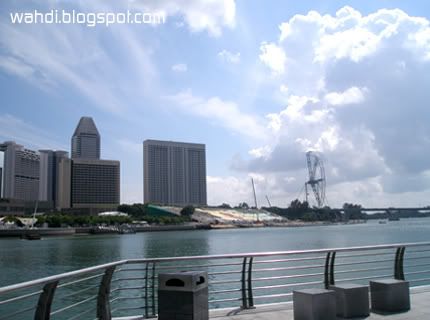 Dalam proses pembinaan...





Merlion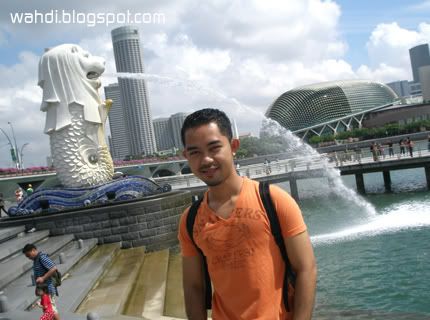 Suka view ni, nampak Merlion dan Esplanade.





Bagi bear ni Gambar ngan Merlion sebelum bawak balik KL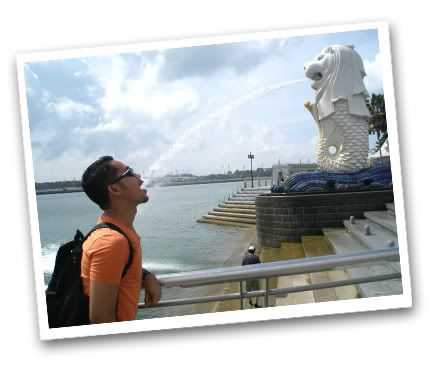 Postcard for you...perlu ke?? korang pun tak mintak kan?LOL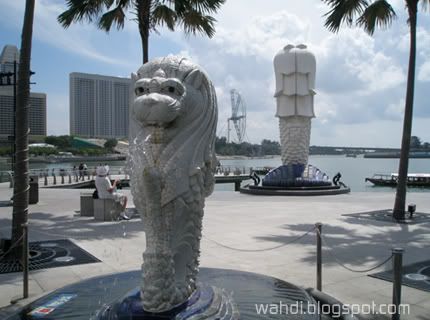 Gaduh dengan Mak ke Dik? kat belakang Merlion tu, ada mini Merlion..versi anak nih...





Bersihnya bawah jambatan nih...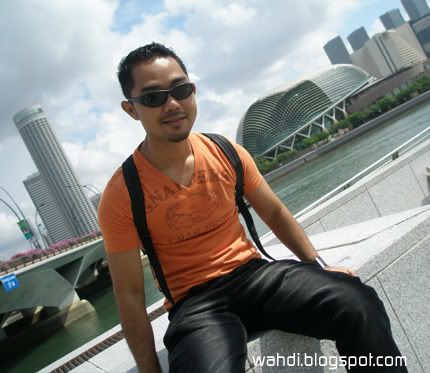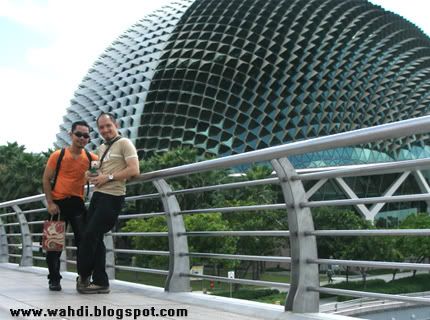 Mata bear tu ilang ke En Arip?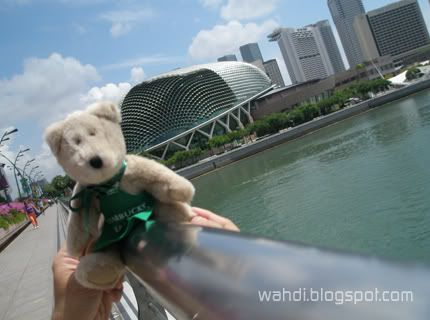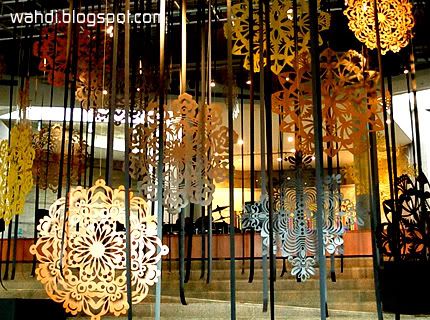 Cantik objek yg digantung dalam Esplanade ni kan?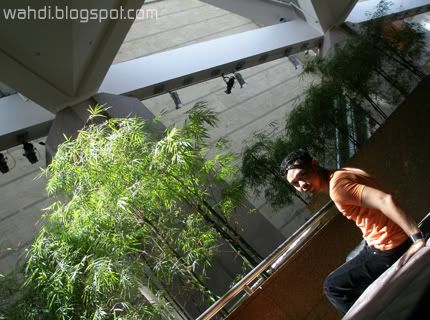 Masih dalam Esplnade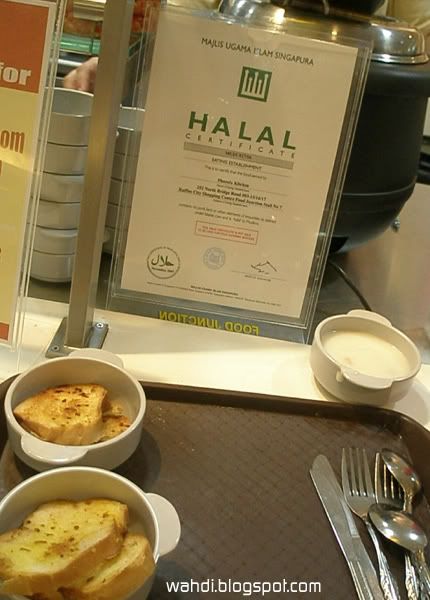 Logo Halal Singapore.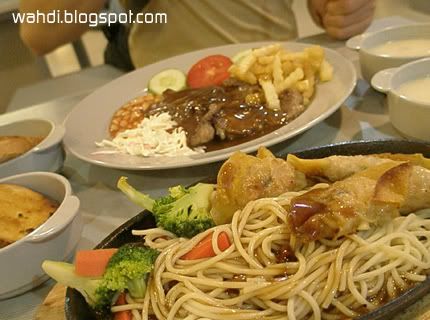 Sedap! Hot Plate : Black papper Spagheti nih...SD5 satu plate dalam RM11.50 lah...





Kembali ke Orchard road...Hermes~~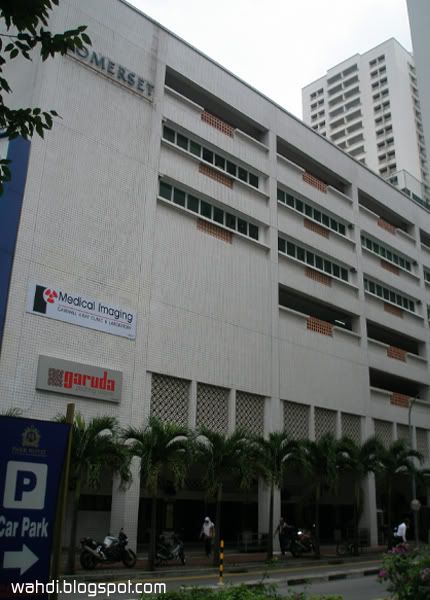 Tingakt bawah sekali tulah Masjidnya...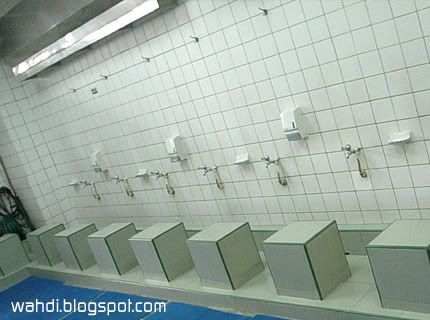 Setiap Masjid atau surau kat sini, tempat wuduk mesti dibuat tempat duduk camtu...



The evening was filled with more shopping, on Orchard Road... right till midnight! Muslim prayers are convenient, as there is a masjid nearby, just neighbouring the Paragon shopping mall. It's called the Masjid Al-Falakh. That, was a peace of mind, as we didn't have to head back to the room to do our prayers. I noticed that this masjid (and several others) are uniquely flushed into normal, commercial buildings, unlike most of our Malaysian masjids...




To be continued in the next entry!


Labels: singapore 2007