Singapore Revisited ( Part 2)
After the refreshing stop at Starbucks, we headed for the MRT station to get to the city. Although we had just had a drink at Starbucks, by fate, we bumped into a McDonald's, and remember my craving for the "rice" burger? It was on my "to-do" list, and thankfully, it's still on their menu! Unfortunately, they had changed from beef pattie to chicken... still enjoyable, nevertheless! So, craving fulfilled - my rice burger!
In my opinion, this burger is really tasty, as it is somehow tastes like chinese dumplings (chang). It's compacted rice, flavoured with sesame seed and oil, and shaped like a bun. It's very exotic in taste, and smells really "fan"-tastic!
So, having satisfied the stomach (and the craving for rice burger!), we took the MRT to Orchard Road to check into our hotel, the Royal Plaza on Scotts Road. It's just a few minutes walk from the MRT station. After checking in, we did a quick zohor (afternoon prayer), had a quick shower and changed into something comfortable for the long-awaited shopping spree! It was to be a loooonnnngggggg nite on Orchard Road!
Looking at the racks and racks of clothes in the boutiques, I thought to myself - I need a bigger wardrobe!!!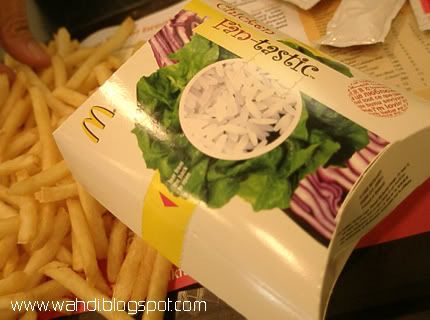 Burger nasi...





Camnilah rupanya...Bau minyak bijan tu yang best gila!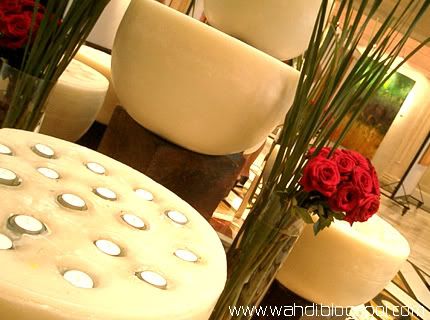 Dekorasi kat lobi hotel... pakcik suka sgt!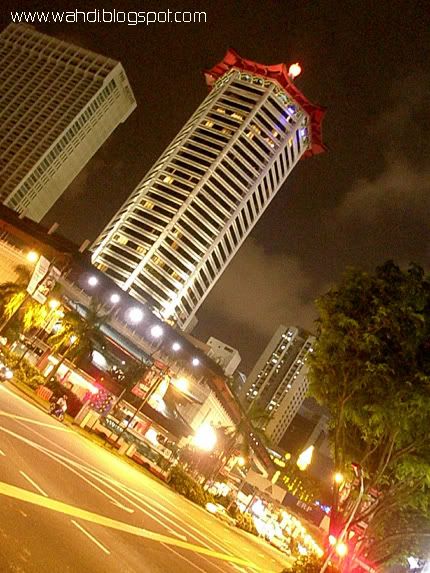 Tangs





Belek apa tu en arip?






Pesta DVD di HMV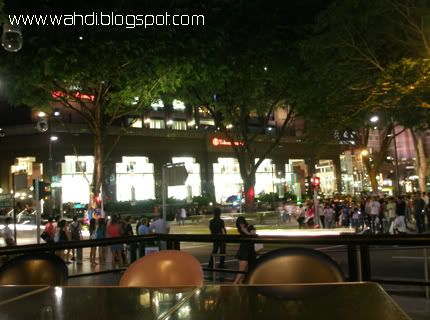 Dinner kat Swensen depan Takashimaya...ramainya org nak melintas jalan kat belah kanan tu..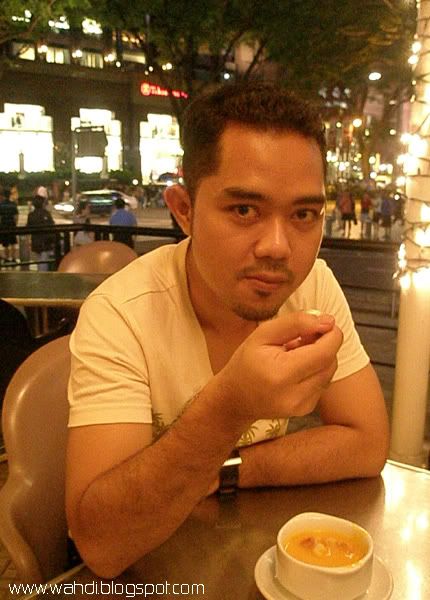 Sup lobak yg lazat!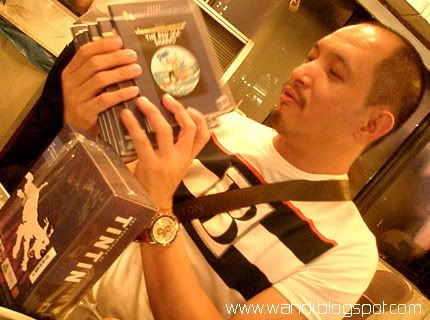 Happynya En Arip dapat beli DVD Tin Tin...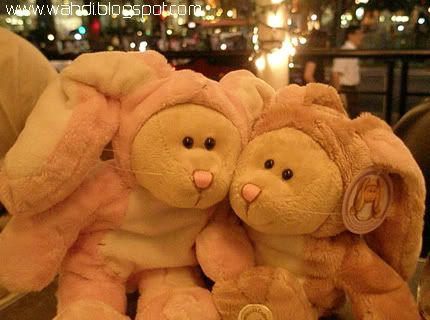 Starbucks' Baristar Bears 'easter 2007',Pakcik perasan bear Starbucks makin tembam dan montel!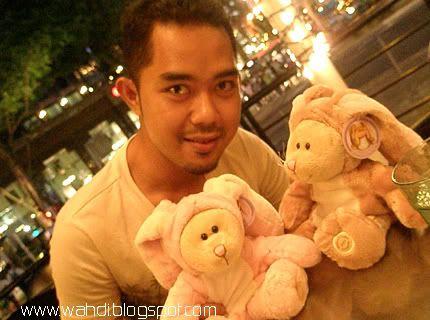 Dengan bears..yg best Swensen kat sini dibuka 24 jam! seronok makan dan lepak slow2...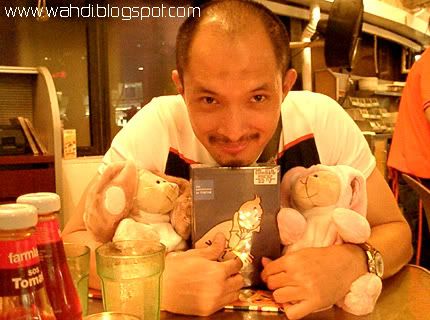 En Arip and his toys...





Salmon baked rice kat sini agak masam sedikit...tapi size dia besar sikit dari kat KL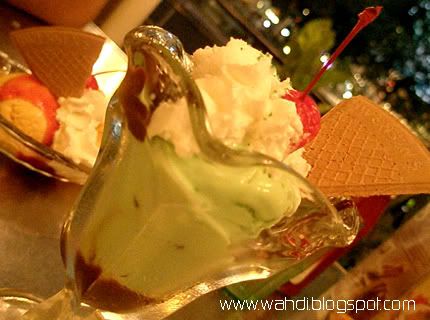 Aiskerim mint favourite ku,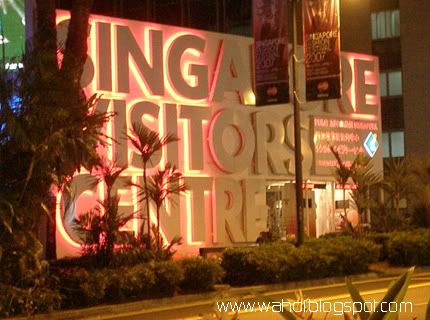 Sambung jalan lagi...tak nyala pulak semua lampu tu...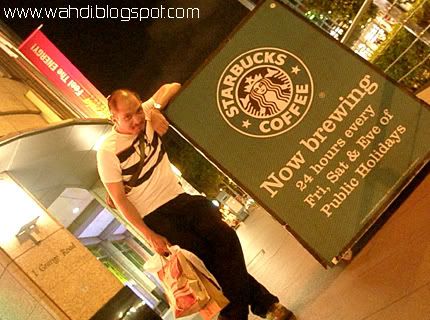 tetap!





Tengku, kalau kamu kawin, pakcik hadiahkan kamu kek nih!





But i like this one! yummy!! sedapnya macarons yg ditempek kat kek tu~~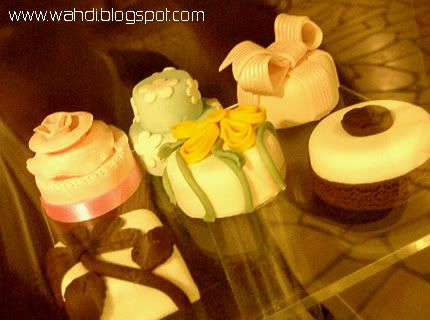 Comel-comelnya kek ni semua...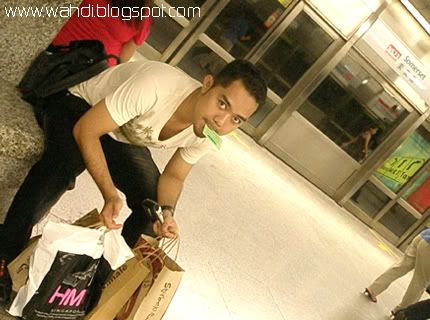 Kitaorang jalan kaki sampai stesen somerset, pastu patah balik ke hotel naik MRT plak..





Labels: Singapore 2007...