Macarons...
From the very first time I had macarons in Paris, I had always been hooked on them. Their color, taste and texture make them so exquisite! I get very happy by just looking at their colors and variety of flavors. If En Arip is crazy about coffee, I am crazy about macarons!
It used to be a rare thing in Malaysia. But now, they are pretty easy to come by.
If you happen to be in One Utama , drop by Bakerzine on the new wing's ground floor, next door to the Calvin Klein boutique. But they only sell mini macarons... well at least I get to relive my passion for macarons... Mini, but what the heck!
Good stuff do come in small packages!
I just love the way they melt on my tongue... It's divine how something made from common ingridients can give such texture and taste - so meringue-like...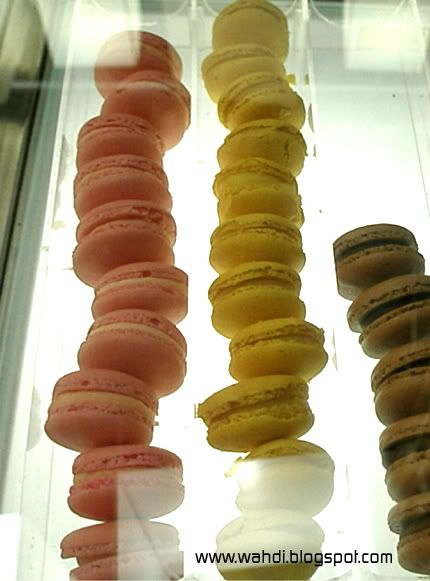 Mini Macaron yang dijual kat Bakerzine...bila lah diorang nak buat yg regular size tu...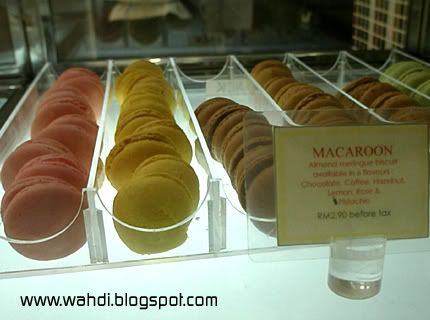 Harga sebiji mini Macaron ni RM2.90 tidak termasuk tax.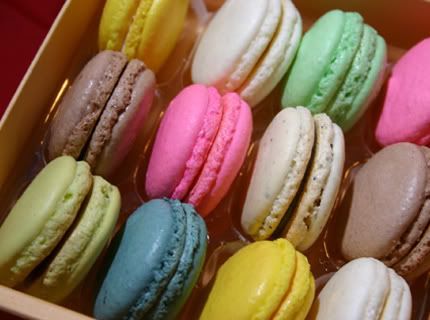 Yum yum~ ada berpuluh-puluh perisa macaron sekarang nih,tapi paling pakcik suka perisa licorice, violet, caramel,hazelnut praline , lemon dan raspberry





Bestnya kalau ada org hadiahkan sepokok Macaron camni masa birthday pakcik nanti ;)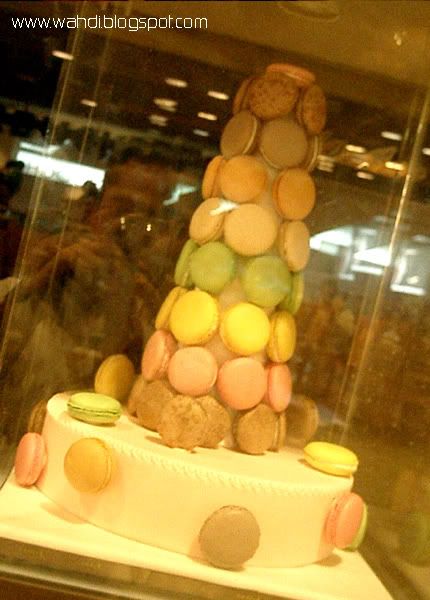 Kek Macaron, yg ni pakcik jumpa masa kat Paragon Mall kat Singapore aritu...yg ni size macaron yg sebenar.