Awakening of the Hungry Somnambulist
Meals before bedtime is bad. That's what they said. But do they know that NO meals before bedtime is worse?
Last night, I had terrible pangs just before bedtime... and that's AFTER downing some sandwiches and a glass of liquid protein. Hmmm... I craved for laksa, at one AM in the morning! What appetite!
Luckily, I had some laksa-flavor Maggie instant noodle in the kitchen cabinet.... And going through the fridge, ta da! The right ingridients for my Maggie laksa... it will not taste like the normal instant noodle then! The best thing was, I actually have a tub of prawn paste - the most important thing for a good bowl of laksa! This, is my bowl of laksa, at one AM in the morning! Ooo-lala! I made two bowls, and knocked on En Arip's door to ask him to join me in my wee-hour feasting... He said it tasted good!
Sedap! Sib baik ada nenas, daum pudina, bunga kantan, timun dan petis~


This morning, I made some black pepper spaghetti with Shiitake mushrooms. Cooking my own meals allows me to use colestrol-free oil, and at the same time, be very convinced with its hygiene. For fish nuggets and beef sausages, I usually buy them low-fat, and fry them to my preffered taste. This, is my grub for today...




Nilah shiitake black pepper spaghetti goreng, yang pakcik masak...pakcik suka beli cendawan shiitake yg moist, bukan yg telah dikeringkan...gambar ni blur sebab rushing nak ke opis... :(





Nugget ikan merah..sedap,rendah lemak dan protien tinggi.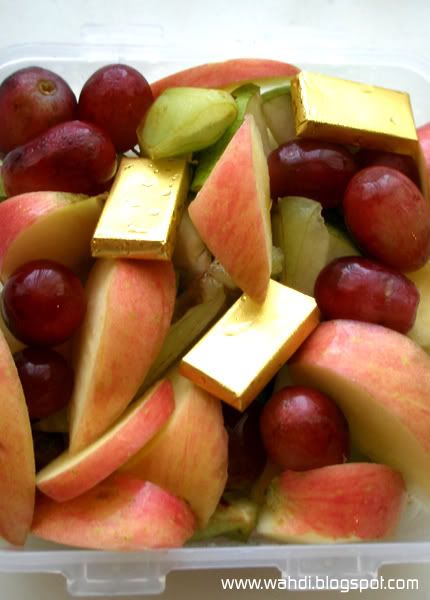 Bekalan buah-buahan seperti biasa, dan diselitkan coklat pudina.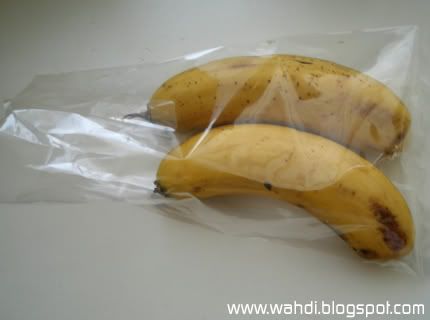 Dua batang pisang





Dan menu wajib setiap hari...sandwich tuna...pakcik suka roti yg bahagian atasnya...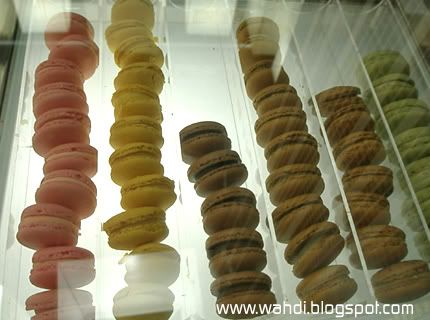 Kat mana nak beli Macaron yang lazat ni?? nantikan di entry selepas ni!.


Labels: Breakfast